The Beatles Biography
The Beatles (1960-1970) biography and facts.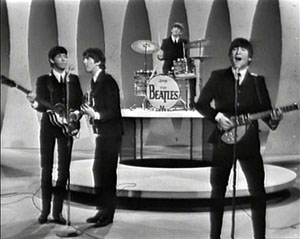 The Beatles promoting their first american hit single "
I Want To Hold Your Hand
" on the Ed Sullivan Show in 1964, as part of their first US tour.
Decades after their their break-up in 1970, the Beatles are still considered as the most influential music group of the pop-rock history.
In 2013, their global sales were exceeding 1.5 billion records.