Beatles Mania
biography, songs, lyrics, audio sample...
One of the most comprehensive and interactive website dedicated to the Beatles...
Album of the week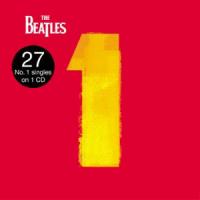 The Beatles One
Woah, woah, woah... for all of those who dismiss this CD because these songs are already available elsewhere, or because it doesn't contain certain tracks let me explain something here.
In Pictures
Beatles-Mania.com
Great collection of photos of the Beatles, John, Paul, George and Ringo...
The Beatles (1960-1970) biography and facts.